What's new in DevExpress 15.2 from the XAF Perspective

It's almost December, and as usual, it's time for a new release from DevExpress, and as every year, I reserve some days for playing with the beta release.

As a XAF programmer, I always jump directly to the XAF section

Starting as an all-new module, the map module for the Web is almost mandatory for a modern business application.

To use it, you only have to implement one of the following interfaces, IMapMarker, IAreaInfo, IVectorMapsPieMarker and voila! the WebMapListEditor is automatically enabled and selected for your listviews!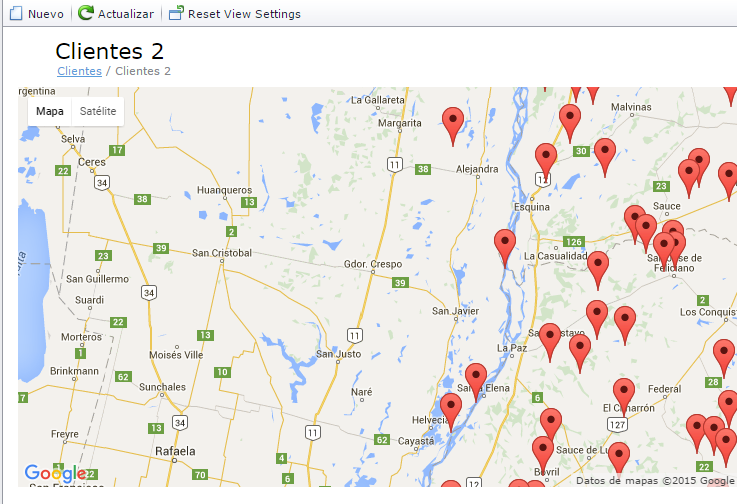 As always, you can fine-tune details via Model Editor (select provider, maps scales and zoom, tooltips, etc.).

There is still no WinForms version, but as usual in XAF, you can do it by yourself

Several important features for everyday use

Batch Edit Mode

Multiple record edit mode was introduced for WinForms in version 13.2, (see my  13.2 blog), and was pending a web version. Now in 15.2, batch editing is fully supported in Web listviews.
To use it, enable edit and select 'Batch' for inLineEditMode in the model Editor


As you can see in the image desired fields can be edited one by one, and changes are highlighted in color.


and you can save the changes globally using the button at the bottom


A few restrictions apply to this mode, but I found this mode very useful for my RWA applications.

Client Side, inplace validation.

Have you ever had to complete an extensive web form and then when you pressed the "send" button you realized that many mistakes had been made and had to do everything again?

Well, that was what happened in a XAF application until today.

In 15.2, inplace validation is available for several validation rules (RuleRequiredField, RuleRegularExpression, RuleStringComparison, RuleValueComparison and RuleRange.) , and these rules generates client-side scripts that work  without a server-round-trip, giving the user an instant feedback of what he is doing.


As in the picture, this validation also works in batch edit mode and with the long awaited and requested feature "Confirm unsaved changes?"

BTW, this inplace validation also works in WinForms.

Conclusion: with this release, you can achieve more usability for the web

I have also found several new useful models options for listview, AllowLink/AllowUnlink /EnableEndlessPaging

And what new for the WinForms guys?

In this release, the new WinForms features are more subtle, but I found some nice new features of Gridview that can be easily used with a few lines of code (use it in a Listview controller in your Win Module)


ClipboardMode: Enabling it, you can copy and paste formated listview rows in your Excel o Word app.

AlignGroupSummaryInGroupRow : Nice feature that replace that horrible group summaries, with aligned ones. CLUE: you have to create it with a right-click on the group row, if you create it using the summary group editor, you end with the usual groups summaries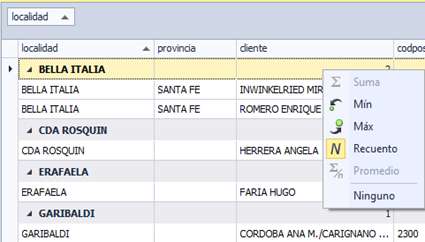 AllowPartialGroups: Another nice feature, it improves readiness of grouped views, watch it by yourself. (allowFixedgroups must be off)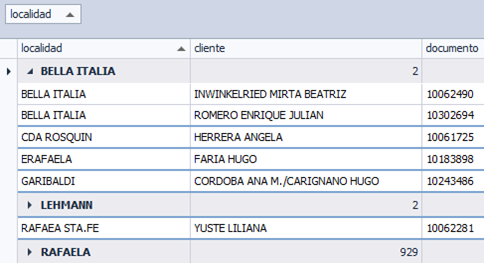 Also a new DateFilterControl is included in 15.2 AspxGridView and ready to use for XAF.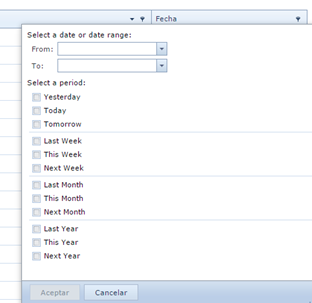 As usual, many new features from other Universal Subscription products also benefits XAF users, let's enumerate some interesting ones.

Faster Dashboards

Some of my users found the dashboard a very useful tool, but soon they found some problems with medium-to-large datasets (out of memory errors and long delays).

According to this blog, now dashboard can handle larger datasets and faster than ever.

Also with v15.2, the Dashboard Designer allows to disable automatic updates and update the dashboard manually, very useful when designing or tuning complex dashboard with large datasets.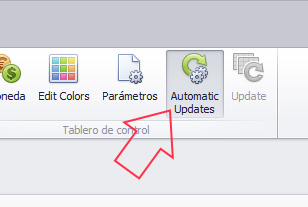 NOTE: There is no Dashboard integration module out-of-the-box in XAF. I'm using DashBoard Module from Expand Framework (an open source framework for XAF) or you can do your own dashboard integration.
Improved Reporting

Business applications often include reports.

XAF has two reports modules, the older one, has now become obsolete, so all the new features are for reportsv2 (it's time to migrate!).

In 15.2, the ASP.net Report Designer is now a complete web report designer, allowing the XAF developer not to have to deliver anymore a win module just for editing reports for a web application.

Subreports, reports editing and RTF editing are supported in this version, along with a Report viewer that brings you a full editing experience.

Besides, XML storage for reports promise a faster report loading time.

Again a helpful feature for every report is the new multi-value parameter support (win/web) that allows you to meet even the most demanding user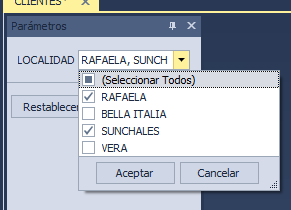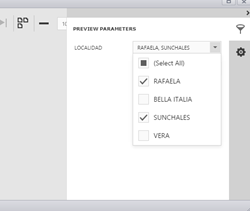 For the lazy programmer, 15.2 comes to the rescue with a new report generator, that takes the layout and data of a Listview and generates a XtraReport on-the-fly.

You will need a controller and a few lines


Great idea, but, IMHO, still you need some polishing.

DevExpress HTML5 Report Viewer is now used in new projects by default. it lets you preview a large report without having to wait until all the pages are generated.

Conclusion:

From the XAF point of view, in this upcoming release, the web gets lots of new features.

About the Author


Gustavo Marzioni is the owner of Vimarx Software , a software company devoted to XAF applications, located in Rafaela, Argentina.

He is an active member of the Xpand Framework the first open source project based on the DevExpress XAF